Hanok's promotion
God fetched him!
Since Hanok had thus walked with God, he was no more, for God fetched him.
---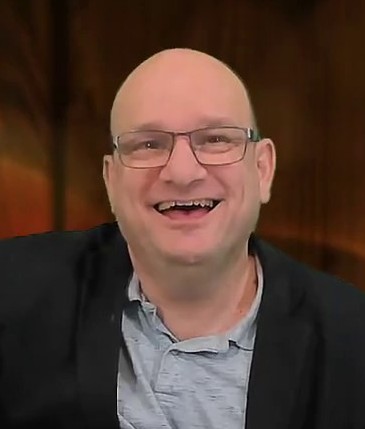 Av
Christer Åberg
måndag 4 maj 2020 22:46
---
Genesis 5: 18-24: "When Jared was 162, he became the father of Hanok. After Jared became Hanok, he lived 800 years and had sons and daughters. Jared's entire age thus became 962 years. Then he died. When Hanok was He became the father of Methuselah for 65 years, and after Hanok had met Methuselah , he traveled with God for 300 years and had sons and daughters, and Hanukkah's entire age turned 365, and since Hanok had thus walked with God , he no longer existed. God fetched him . "
H anox's dad though. So he had to experience a completely normal death like most people. But Hanok himself did not die, but God fetched him. God took him away from the earth to himself.
This event is a prophetic example of the revival of the New Testament. The promotion is nothing new, but it is already prophetically described in the Old Testament. But the promotion was hidden and a secret first revealed in the New Testament.
1 Cor 15:51. See, I'm telling you a secret: We shouldn't all be asleep, but we'll all be transformed,
It is interesting to note that Hanok walked with God. We will walk in union with Jesus. If we have received Jesus then we are ready when He will bring us home.
Through faith
Hanok was not found, because suddenly he was gone. In the same way, believers in Jesus Christ will be. Suddenly they will be gone and you will not find them, because they are now at home with Jesus Christ.
Heb 11: 5. By faith Enoch [Hanok] was brought down so that he would not see death, and he was no longer found because God had brought him. Because before he was picked up, he had received the testimony that he pleased God.
Enoch (Hanok) believed in God, so he was also brought down. If you believe in Jesus and are saved, you will one day be picked up and meet Jesus in the air. You will not be left out.
The testimony
One interesting thing worth noting is that before Enoch was picked up by God, he had the testimony that he pleased God. If you have received Jesus and are saved, you have a testimony in your heart that you are a child of God. This testimony is so clear in your mind. There is no doubt. It is known that you are saved and belong to God.
1 Jn 5: 10-11. Whoever believes in the Son of God has the testimony within him. He who does not believe God has made him a liar because he has not believed the testimony God has testified about his Son. And this is the testimony: that God has given us eternal life, and that life is in his Son.
Not inactive
Meanwhile, Hanok (Enoch) was waiting for God to retrieve him, he did not sit idle, but the course of life continued normally. He gave birth to sons and daughters. He worked in this world and served God by walking with him.
The New Testament states that they served the living God while they waited for His Son Jesus Christ from heaven.
1 Thess 1: 9-10. For they themselves tell us how we were received with you, and how you converted to God from the idols, to serve the living and true God, and to wait from the heavens his Son, whom he raised from the dead, Jesus , which saves us from the coming wrath.
Waiting for Jesus
In the same way, we who believe in Jesus should be active in this world, go to work, take care of our families, walk with God while we wait for Jesus to bring us home.
Prayer
"Jesus, help me live my everyday life and serve you while I wait for you to bring me home. Amen."
Publicerades måndag 4 maj 2020 22:46:20 +0200 i kategorin och i ämnena:
ANNONS:
---
Rekommenderas
Stor intervju med Christer Åberg i tidningen Världen idag. "Gud bar Christer efter höggravida fruns död." Både text och video!
---
---
Senaste live på Youtube

Du behöver Jesus
---
Dagens datum
V 04, tisdag 26 januari 2021 kl 12:31
Dagens namn
Bodil, Boel
Dagens bibelord
"Ödmjuka er inför Herren, så ska han upphöja er." (James 4:10)
Dagens bön
Fader möt var och en idag och omslut dem på alla sidor. Möt också Bodil och Boel. Tack för din stora kärlek och nåd som du har visat oss genom din Son Jesus kristus. Amen.
---
"God so loved the world that He gave His only begotten Son [Jesus], to every one that believeth in him should not perish but have eternal life." - 3:16
"But as many as received Him [Jesus], to them He gave the right to become children of God, to them that believe on his name." - John 1:12
"That if you confess with your mouth that Jesus is Lord and believe in your heart that God raised him from the dead, you will be saved." - Rome 10: 9
Want to get saved and get all your sins forgiven? Pray this prayer:
- Jesus, I receive you now and confess you as Lord. I believe that God raised you from the dead. Thank you that I am now saved. Thank you that you have forgiven me and thank you that I am now a child of God. Amen.
Did you receive Jesus in prayer above?
---
Senaste bönämnet på Bönesidan
måndag 25 januari 2021 23:11
Jesus ge oss kravfyllt och styrka i denna tuffa tid ,.
---
Senaste kommentarer
---
Aktuella artiklar
---