Malle Lindberg fills 90 years
See unique images and video with Malle Lindberg!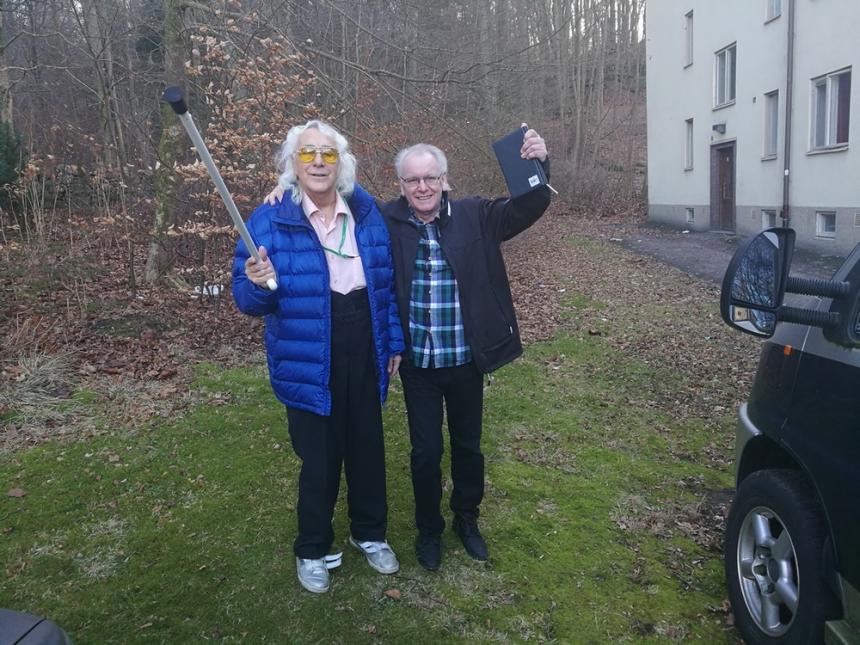 Today, September 29, 2019 fills the legendary Swedish Evangelist Malle Lindberg 90 years! Congratulations Malle!
---
Av
Christer Åberg
söndag, 29 september 2019 01:39
---
Malle Lindberg , whose real name is Birger Tord Uno Lindberg, born September 29, 1929 in Nässjö.
VIDEO
Malle Lindberg sings Now I see the sky, and I have the ticket in 2018
Zigernarpredikanten Malle Lindberg 1964
At home Målle Lindberg
PICTURES
Malle Lindberg coming into the machine hall of the Old Hjälmseryd.
Malle Lindberg with his nephew Nenne Lindberg (center) and Nennes son Martin to the left and Håkan Bertilsson right.
Malle Lindberg and his tiger at his home in Gothenburg.
Read more about Malle on his own official homepage molle.nu .
Publicerades söndag, 29 september 2019 01:39:46 +0200 i kategorin och i ämnena:
"God so loved the world that He gave His only begotten Son [Jesus], to every one that believeth in him should not perish but have eternal life." - 3:16
"But as many as received Him [Jesus], to them He gave the right to become children of God, to them that believe on his name." - John 1:12
"That if you confess with your mouth that Jesus is Lord and believe in your heart that God raised him from the dead, you will be saved." - Rome 10: 9
Want to get saved and get all your sins forgiven? Pray this prayer:
- Jesus, I receive you now and confess you as Lord. I believe that God raised you from the dead. Thank you that I am now saved. Thank you that you have forgiven me and thank you that I am now a child of God. Amen.
Did you receive Jesus in prayer above?
---
Senaste bönämnet på Bönesidan
lördag 19 oktober 2019 22:46
Jesus jag är orolig för min dotter och hennes mans relation. Hjälp Jesus, så de får möta dej!!
---
Senaste kommentarer
---
Aktuella artiklar
---