Malle Lindberg fills 90 years
See unique images and video with Malle Lindberg!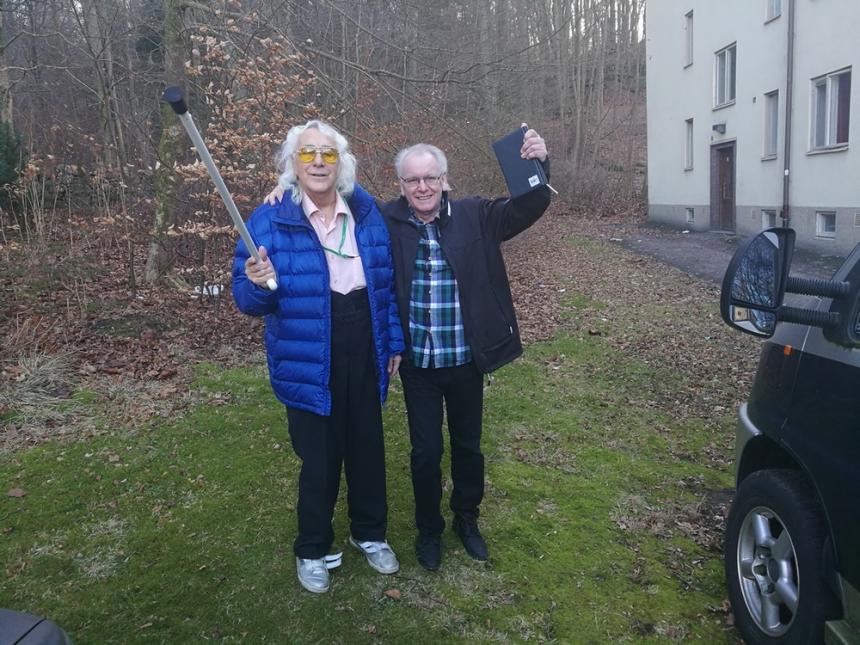 Today, September 29, 2019 fills the legendary Swedish Evangelist Malle Lindberg 90 years! Congratulations Malle!
---
Av
Christer Åberg
söndag, 29 september 2019 01:39
---
Malle Lindberg , whose real name is Birger Tord Uno Lindberg, born September 29, 1929 in Nässjö.
VIDEO
Malle Lindberg sings Now I see the sky, and I have the ticket in 2018
Zigernarpredikanten Malle Lindberg 1964
At home Målle Lindberg
PICTURES
Malle Lindberg coming into the machine hall of the Old Hjälmseryd.
Malle Lindberg with his nephew Nenne Lindberg (center) and Nennes son Martin to the left and Håkan Bertilsson right.
Malle Lindberg and his tiger at his home in Gothenburg.
Read more about Malle on his own official homepage molle.nu .
Publicerades söndag, 29 september 2019 01:39:46 +0200 i kategorin och i ämnena:
---
0 kommentarer
---
Första gången du skriver måste ditt namn och mejl godkännas.
Din kommentar kan deletas om den inte passar in på Apg29 vilket sidans grundare har ensam rätt att besluta om och som inte kan ifrågasättas. Exempelvis blir trollande, hat, förlöjligande, villoläror, pseudodebatt och olagligheter deletade och skribenten kan bli satt i modereringskön. Hittar du kommentarer som inte passar in – kontakta då Apg29.