netiquette
And some netiquette in the comments on Apg29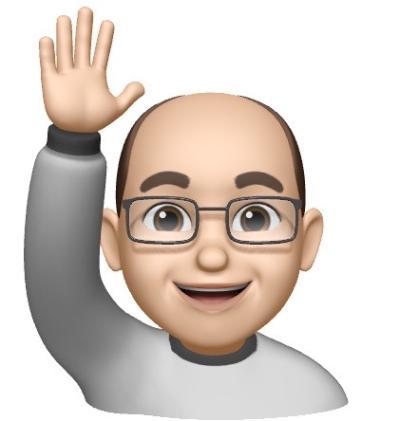 Christer Åberg as an emoji.
Incredible as it may sound, there are a few (Note: a few) who constantly find themselves in the fashion queue that never seem like change.
---
Av
Christer Åberg
onsdag 6 november 2019 19:05
---
netiquette
And some netiquette in the comments on Apg29.
1️⃣ Sometimes nice people come to loggerheads in the comments. My advice is to not start discussing and go against each other. You write your opinion, then it is good.
They treat each other the way you want to be treated, otherwise it's no use to write anything.
2️⃣ Do something inappropriate in the comments, you can report to me. Comments that question deletade comments always rewarded by taking up deletade. Apg29 never explains why a comment is deletad. This should be self-understanding.
3️⃣ If you want to criticize Apg29 or discuss about me (Christer Åberg), you can do it anywhere else, but not here.
4️⃣ If you have been asked in the moderation queue and would love to come back in and comment, then it is only for you to keep the good Netiquette 🙂.
5️⃣ propagating wrong teachings of course not allowed. Commentators who are doing this are deletade and pledged in the moderation queue.
6️⃣ Commentators who just goes against what is written in the articles can make it anywhere else, but not here.
7️⃣ course, no illegalities attributed.
❗️ Incredible as it may sound, there are a few (Note: a few) who constantly find themselves in the fashion queue that never seem like change.
❤️ But thank all of you who are well-behaved and writes really good comments with a loving tone and salvation for the eyes! You have created a very nice climate on Apg29 and spread a wonderful fragrance!
Bönesidan 🙏
✔️ These rules of course bönesidan too. But be aware that there is a bönesida and no talk page or "Printer page". Anything that is not prayer or tacksägelseämnen deletas.
✔️ not point out people by naming their full name, and this applies to your writing.
✔️ Klagoböner, revenge prayers and hatböner is obviously not welcome.
✔️ Please have the salvation of your eyes when you send in bönämnen.
📝 Reader Mail
If you have something to say about that rests on Christian principles so please write us an e-mail reader! The email should be at least 300 words but preferably 500 or more. Testify about Jesus, salvation, baptism, baptism in the Spirit, answered prayers and walk with Jesus. It is necessary in this time we live in!
You can e-mail directly to Apg29 or print reader e-mail in this form .
💡 Remember
Remember that reader emails and comments have their own opinions. If it is written an opinion that I do not share, you can not blame me for it! "Guilt by association" ( association of debt ) are not included here!
This also applies to articles and videos that are not made by me, or if I interview someone in my studio that I do not share the same opinion with.
😃
But how glad I am that you and many others visit my blog site Apg29 and look at my various live broadcasts!
Share them happy with so many others that it is humanly possible!
God bless you abundantly and have it really good!
Christer Åberg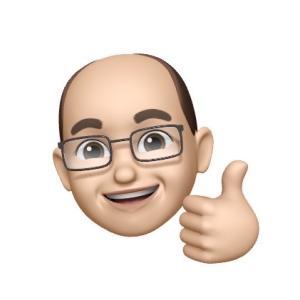 Publicerades onsdag 6 november 2019 19:05:44 +0100 i kategorin och i ämnena:
ANNONS:
---
Rekommenderas
Stor intervju med Christer Åberg i tidningen Världen idag. "Gud bar Christer efter höggravida fruns död." Både text och video!
---
---
Senaste live på Youtube

Direkt med Christer Åberg - Apg29.Nu
---
Dagens datum
V 03, onsdag 20 januari 2021 kl 01:57
Dagens namn
Fabian, Sebastian
Dagens bibelord
"[Den gyllene regeln] Alltså: allt vad ni vill att människorna ska göra för er, det ska ni också göra för dem. Detta är lagen och profeterna." (Matthew 7:12)
Dagens bön
Fader möt var och en idag och omslut dem på alla sidor. Möt också Fabian och Sebastian. Tack för din stora kärlek och nåd som du har visat oss genom din Son Jesus kristus. Amen.
---
"God so loved the world that He gave His only begotten Son [Jesus], to every one that believeth in him should not perish but have eternal life." - 3:16
"But as many as received Him [Jesus], to them He gave the right to become children of God, to them that believe on his name." - John 1:12
"That if you confess with your mouth that Jesus is Lord and believe in your heart that God raised him from the dead, you will be saved." - Rome 10: 9
Want to get saved and get all your sins forgiven? Pray this prayer:
- Jesus, I receive you now and confess you as Lord. I believe that God raised you from the dead. Thank you that I am now saved. Thank you that you have forgiven me and thank you that I am now a child of God. Amen.
Did you receive Jesus in prayer above?
---
Senaste bönämnet på Bönesidan
onsdag 20 januari 2021 01:08
Kan ni fortsätta be för min skull snälla ja behöver bönehjälp
---
Senaste kommentarer
---
Aktuella artiklar
---