Sweden's rise and decline - Part 2
One can say that we have experienced both Sweden's rise and fall.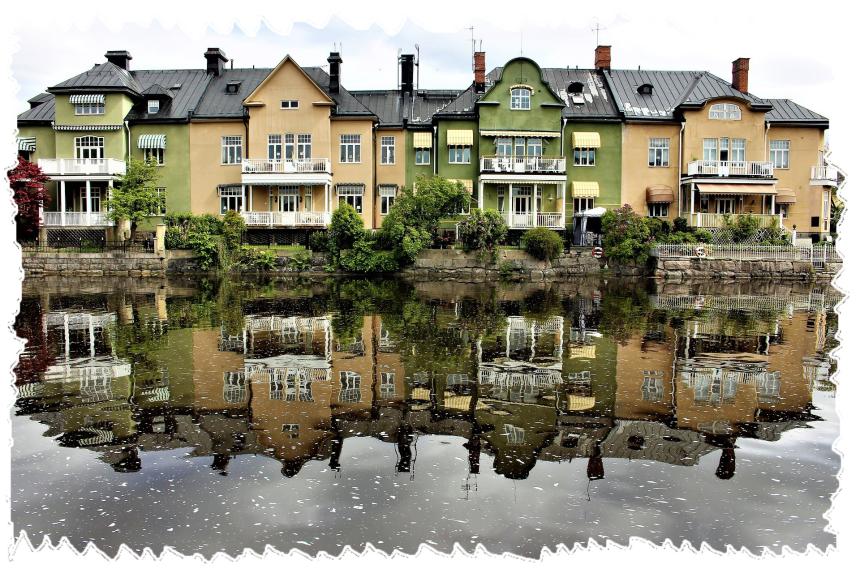 Roman Empire rise and fall is a familiar concept. It's about how this world empire came to be so large and dominant, but also about how it then collapsed.
---
Av
Holger Nilsson
torsdag, 30 januari 2020 12:54
---
Sweden's decline
Sweden is changing, it is no longer the old people's home.
One can say that we have experienced both Sweden's rise and fall.
Roman Empire rise and fall is a familiar concept. It's about how this world empire came to be so large and dominant, but also about how it then collapsed.
The people rose up out of the humiliation of alcoholism in the 1800s and the welfare state that was created during the 1900s, was a testimony of what can happen to a country.
In recent decades, unfortunately, a testimony to what can be demolished. The foundation stone of a society, marriage has been replaced by loose connections, broken families where children shifts accommodation and transport between the various homes.
The safe because that should be added during the first few years of a child's life has been shaken. Experts agree that the early years are fundamental to a person's development. Deprived children safe ground, there is a great risk that they become unsafe and insecure people in the future.
Each year approximately 50,000 children of parents' divorce. It happens year after year after year and tearing up large wounds in society, which no wealth in the world can heal. The children created inner pain that is difficult to heal and a lot of children live with the question whether it was their fault that things turned out as they did.
Marriage is one basis needed for a stable society. Another basis is that you learn what is right and what is wrong. It is totally essential for a society to function. We refer not only to laws, but mainly on the internal compass - values ​​that are good, both for the individual and for the people around.
Decalogue
God has given some simple basic words to mankind, they are not many, they are only ten in number. If the people of our world had taken them to the world had been completely different!
One might ask what is wrong with that example to honor his father and mother?
You shall not kill - it is not good to make it clear to him?
You shall not steal - how idyllic would not be a society where no one steals?
You shall not bear false witness against thy neighbor - lies and accusations - how many have not been damaged by it?
You shall not commit adultery - there is no good in the shop so!
Why such resistance against the commandments of God is man's best?
You just want to live for yourself
It is primarily about not wanting to take God into their lives, they just want to live for themselves and not for the belief in one God. It would be embarrassing to have to count on him - let us abolish thoughts about God - so many thought and worked for.
Among those who have done it, it's some politicians who pushed for dechristianize Sweden. Especially in the '60s went on an offensive to eliminate the Christian heritage. Then also conducted the largest petition carried out in our country (1963); the population was then about 7.5 million. Of these, two million one hundred thousand (!), Who wrote on the subject of Christianity conservation in school!
But contemporary politician took no account of this great support for keeping the teachings of Christianity in schools - it was still away. This is the most serious decision that you have taken in this country!
How many billions it has cost society, and how many corrupt people that ensued, there are no data. On the day of judgment, all the devastating consequences this brought with him, come to light.
The regime that existed then has been transformed into chaos in many schools. Students bully each other hard, some have chosen to take his life, three children a week makes! Others do not want to go to school without truancy. Teachers threatened by students and school results have fallen sharply.
The people feel worse
The people are deteriorating, psychiatric clinics are long queues to try to help people in need. In a press release from 2015, we read:
"In 23 years, the use of psychotropic drugs has increased dramatically among young people. By far the largest is the rise of antidepressants, which increased 140 fold among women 15-19 years and 70 times among men in the same age group. "
Try to take in these disastrous figures 70 times and 140 times increase!
evil
The evil is taking over in the community: violence on the streets, murders, rapes, cars set on fire. Young people are criminals even before they finished school, we hear about the murders carried out by children. In some neighborhoods can not ambulance and fire enter without police escort.
The leading politicians must be protected by security guards, local politicians threatened with death on social media.
Villas and apartments must obtain effective alarm to keep unwanted visitors away.
Sweden chose to walk away from God - the result was devastating.
Publicerades torsdag, 30 januari 2020 12:54:28 +0100 i kategorin Gästblogg och i ämnena: